SEO can be FUN!
SEO = SUPER EXCITING OPTIMISATION
Well, no it doesn't stand for that. But as we start another week, you may be looking at your screen and thinking, "God, I'm so sick of constantly staring at my website. It's bad and I'm bored with it." Well, it's time for you to turn that thinking on its head. Your website is as fun as you make it. SEO is the way to make your website sparkle. Whilst it might sound a little dull getting into the coding babble and trying to tiptoe around your competition to make sure they don't send a spam attack to you, it doesn't have to be like that.
Now, SEO regularly can be as fun as doing as a word search. You just scroll through all of the different parts of your website until you find a problem or you think "Wow, this keyword will certainly fit there!" But honestly, it can get a little dull. That's why it's time to add a bit of sparkle to your SEO strategy. Here are some of the best ways that you can liven up marketing plans and make Google fall in love with your blog.
It's time to spread that #mondaymotivation folks!
Writing blogs
Okay, as I am a content writer at Adult Creative, it is sort of my duty to talk a little bit about content as a whole. So, hear me out and don't just click off this blog.
When it comes to blogs, the more unique content you have the better. Yes, you're not meant to spam your blog with just endless blogs about how good your agency is or random posts about why blonde escorts are the best thing in the entire world. BUT, that doesn't mean that you can't include those topics in a blog that might benefit someone else. This ladies and gentlemen is the power of internal topics and internal linking.
Let's say that you have a blog on a large London escort agency. You don't just want to be like all the other competition and spam endlessly about your BSDM escorts in the synchronicity of random posts. That can get boring for you to write and your audience to read pretty fast. That's why it's time for you to think outside of the box.
Unique Blog Topics
Your blog is unique to you and your voice, so it's time for you to align your tone with your clients and what they want. In this case, they want a BDSM Escort, but they don't want a random escort agency just saying that their BDSM escorts are pretty good. That's why it's time for you to flip the perspective of your blog on its head and include stories about the different experiences one of your clients might have had with your escort. Everyone loves a saucy tale, but you will love them even more if you can slip in some juicy little internal links.
The basic lesson here is that your blogs don't need to follow the same old rota time and time again. It's time for you to think of blog topics that are unique and interesting, something that you know that your clients will enjoy reading. Google rewards bespoke blog topics, especially if you add some interactive content to them.
According to Neil Patel, the more personalised a blog post is, the more rewarding it will be for their audience. He claims:
"A good content writer will write the way you speak. Write blog posts as if you're conversing with a single reader. Let your tone and vision draw the target audience closer to you."
So, the main lessons we have learned to keep your blogs fun and SEO-friendly: keep them personal, interesting and imaginative. That will get you the higher rankings
Social Media
We all have our social media accounts on Facebook, Twitter, Instagram, etc…But did you ever think about how you could personalise your business social media? You don't just need to go with the same old clear cut professional jargon every five minutes. No, no, no. Instead, it's time to add a bit of humour to your social media feed.
Just take a look at Pornhubs social media feed. They might not reference their products directly, but they know that humour can humanize them and encourage an active following to interact with the company. Studies have even shown that the majority of adult adverts don't even need to be professional to gain interest. People are excited and aren't relying on their cognitive senses to decide on your website. That means they may be interested in advertisements that have intentional spelling mistakes, fake writing by men pretending to be women and simple slogans like "Date hot chicks in your area now."
So, why not jump on your Twitter now and start thinking of some fun competitions now to spread your brand around? There is a Facebook page called "lamp lovers" which encourages people to take sexy photos with a lamp in it. It literally can be as random as that! As long as you end up relating it to your original topic, you will find that you will get some feedback from others who start following your timeline.
Interactive Content
Naturally, when people think of interactive content, they think of videos and audio files. Yes, these can be helpful when it comes to your website, and to make your SEO strategies interesting, but they don't think outside of the box. You need interactive content that grabs your users attention and says that you have a pretty cool website.
Have you ever seen those naked dancing ladies that appear on your monitor? Now, that's the example of how interactive content can entice a viewer into staying on your page! You may also want to create erotic fiction with an audio file to accompany it or even polls that can help match up clients to their best escorts. The options to make your website more fun are practically endless! Just remember that having more interactive content on your website may lead to a slower loading speed, which could affect your bounce rate
Contests
If you are looking to advertise your website, you may have started an email marketing campaign. However, if you are looking to get genuine feedback about your services, or are looking for a way to spread out your influence, you may want to get started on the contest. It doesn't need to be big. It could be something as small as "share this post" or "let us know your feedback" and you could give them a gift price, such as a free order or shipping or perhaps a free booking with one of your lovely ladies. The choices are endless but need to be discussed between you, your employees and anyone else involved in your business to make sure that everyone is on board with the same idea.
Are you ready to make your SEO strategy exciting?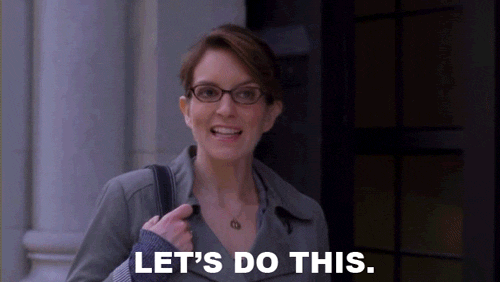 Source: N Dash Marketing
SEO isn't just about the little things that make your website work. Yes, they play a part but they're not the entirety of your strategy. If you're looking to make an impact on your website or have your business stand out from its competition, it's time to look at your SEO strategy in a whole new light. Consider how it can affect the customer and what they want overall. That way you can tailor it to your business and, hopefully, expand your business. The power of SEO is something that should be used carefully. If you can get your brand up to the top, you will find that there is nothing that your SEO cannot do.
Just remember to turn that #mondaymood into a #motivatedmonday. That is a start in the right direction!