The Top Reasons why people aren't replying to your Outreach Emails
Welcome to the world of Link Outreach!
Content marketing isn't easy. Sometimes you can do a quick search of the internet for free guest posts and come up lucky. But those sorts of websites aren't going to get you anywhere. Anyone can post on them, so you aren't going to have much luck using them to get people to come to visit your website.
Link outreach is far more complicated than that. But let's say that you have been trying to reach out to other guest bloggers to arrange collaborations and posts. You send out tons of emails a day, practically begging people to respond to you, but unfortunately, you probably get only 3 in 20 people responding to you. Even then they may start asking you for a ridiculous fee in return for uploading your content. This is why it's important to get a reasonable response from the people you contact.
It can get tiring to constantly send out email after email to get no response. However, if you want to try drive people to your blog then your outreach strategy needs to work. You want people to respond to your emails so you get more clients coming to your website, well, Adult Creative is here to help. Here are the top reasons why no one is responding to your emails and how you can easily change this.
What is Link Outreach?
Link Outreach is a lot harder than it sounds, that's why Adult Creative offers Link Outreach services to help out our clients. To put it bluntly, Link Outreach involves you reaching out to different webmasters to get a link on their website. This is usually through a guest blog or some other form of written content.
Think of it like you're collaborating with a different creative time. In return for putting a guest post on their website, they may ask for financial compensation or a post of their own on your website. Once you have been able to place your content, and most importantly your link, on the guest website, Google will be able to see them backlinking to your website. This means that the strength of your website is bound to improve as more people will hopefully click the link to visit it.
To get an idea of how the whole process of outreach works, take a look at this diagram:
So, as you can see, your website chooses a specific page that you can place under your anchor text. From there you can write your guest blog with your link inside it. It then goes to a different website and is uploaded. The do-follow link will be included and will create a connection with your old website. As you can see, it's simple in theory, but the tricky part comes when you need to figure out who you can collaborate with.
The Basics of Link Outreach
Before we dive into why no one is responding to your link outreach, let's have a small chat about how you do link outreach and what it entails. Start your outreach journey by quickly watching this video by Neil Patel. It will give you a quick look into how you can begin with your outreach emails:
If you want to go with a basic outreach methodology going forward, it's best to stick to email marketing. This means you're going to have to have a quick internet search to see if you can find guest blogs in your niche. So, if you owned a high-end clothes shop you may want to look up "fashion blogs" or "clothes blog" and combine it with search terms like "submit a guest post", "submissions accepted" or "Write for us."
Top Tip: Add "" around your search phrases will make Google directly search for them. This will make it easier to find potential guest blogs!
Take a look at what we did:
As you can see we have searched for "fashion" "write for us" and have come across several websites that are searching for guest posters. Once you have found the appropriate website then you can check out their details to see if they do guest blogs or not. Make sure to use websites that are within your niche. So, if we were to go to "suavewomen.com" (one of the choices that came up) and see what they offer:
Naturally, we have redacted the email, but you would be able to reach out to them via their contact details to see if they are available for guest posts. You will then need to speak to the webmaster or the sales team to ensure that you can get a do-follow link to one of the pages of your website. Keep in mind that they may either want a do-follow link on your site, or they may ask you for monetary compensation. Remember to personalise your emails and only contact relevant websites, aka. websites that target your niche market (such as the adult industry.) Send them top-quality content that they would be proud to display on their website and you will find that there will be no complaints made about you or your business.
No responses in your inbox?
It can be frustrating when you search the internet for hours to find the best guest blogs, sending out email after email after email, only to be met with a giant wall of silence. You may be starting to question why you are getting no messages back about your generous offer. Well, you're not the only one getting "ghosted" by webmasters. There are a ton of different reasons why you might not be getting a response. Search Engine Journal surveyed over 300 bloggers to find out why. Here are their results:
You need to realise that you are reaching out to strangers. They don't know you yet so they genuinely don't have any reason to trust you or the product you are selling. If they think that you are just being lazy (especially if you are using a guest post email template)and are reaching out to everyone with a blog then they won't respond to you. This is only the tip of the iceberg when it comes to why people aren't responding to your email marketing strategy. Let's dive right into it.
Spam vs Outreach
Content outreach might seem easy in theory, after all, you are just trying to find blogs and reach out to them, however, it gets complicated when you try to think of how you are going to email or communicate with the guest blog webmaster.
Take a look at this email:
What do you think of it?
Well, in my opinion, if I saw this email in my inbox, I would probably see it as spam and bin it. It's an obvious template (that we at Adult Creative wouldn't use!) and shows that you really haven't done your research into the website or what the webmaster even writes about. Seriously though, put yourself in the shoes of the webmaster you are reaching out to. How many times do you think that you get emails that say that:
They've read your blog and they're impressed with a certain aspect of it, which is why you should read theirs
That they're a huge fan of yours and would love you to critique their work
That they've just "stumbled" across your web page and like the look of it, so would love to collaborate with you
That they have a similar blog post that you should read and link to because it would help
Quality vs Quantity
If your email about a potential guest post looks like everybody else's, why should they bother to reply to you? Some people don't even try to find out the webmasters name before sending their email. True, some webmasters do prefer to stay anonymous, but learning someone's name is the first step in initiating a conversation about blogger outreach. If you don't do this then you will just look like you are producing spam.
Try to prove to your webmaster that you have tried to learn more about them and the content that they write. If they have a subscriber box then subscribe to them, and don't unsubscribe quickly after you get a post from them. This can make you look pretty fake and they may not want to work with you again after you have negotiated a link outreach guest blog. You can also read their content and try to engage them in a conversation. This can make it easier for you to speak to them via email marketing instead of just sending out another generic spammy template.
You may also want to consider how many emails you are sending out. Remember that it's important to focus on quality rather than quantity. Try to make a genuine connection with the bloggers and don't say things that end up being lies (like you are the webmaster's biggest fan) because you can't prove them to be true. Being fake will have people turn away from your messages instantly.
Email Quality
Carrying on from our previous point, a quick theme that we need to bring up is about the written quality of your link outreach emails. You probably have a ton of ideas about how to personalise your emails to webmasters, from introducing industry themed topics to using emojis in the subject of your email. It is extremely important to personalise your message but doesn't forget to check your emails for spelling and grammar mistakes.
Once you have created a unique message and have made sure it reads perfectly, see if you can connect to them on a personal level by checking out their social media page. That way you can see what they have been up to and use it to engage them in a conversation.
Let's use AC's twitter as an example. Back in August, our staff went to London for a business meeting. So, naturally, they posted on Twitter about it:
So, now that you know that we went to London and enjoyed a quick drink and meal once the business meeting was completed, why not use it in your email? Of course, don't make it sound too "stalkerish" but just drop it into casual conversation. Heres an example of what you might send if I was trying to reach out to AC for guest blogs:
Now, some of you may think that my style sounds a bit too relaxed, but that's fine! What matters is that your email sounds like it is human. The last thing you want to do is make your email sound impersonal. Instead, you need to find a bonding point. You are both individual people and you should invite them into a conversation to get to know them. They need to acknowledge that you aren't just another corporate machine and that behind your blogger outreach email marketing tactics, you're just another nerd that is looking to get their message heard.
Be warm, friendly and inviting and try and initiate a business friendship. The more friendly you are, the more likely that you might get a better deal off them in terms of what they can offer you for the blog.
If you need some more help figuring out what you want to put in your email, we would recommend watching this video by AHREFS, a fantastic SEO website, so that you know what to write:
You're asking a lot from your guest webmaster
Take a look at this email. Yes, it sucks. It's been purposefully written with a bit of hyperbole so that you can see what a bad email looks like. The first thing that we should point out is that it is completely generalised and holds no individual sparks about it. Not only that but the "read your blogs" bit is honestly so cringeworthy. It proves that you haven't read their blog and are just trying to think of an introduction. But the main thing that makes it a problem is that it asks too much of a webmaster. It asks the webmaster to write up the content as well as upload it and doesn't even mention any form of payment. This will immediately make your guest webmaster bin your email.
Honestly, running a blog, in general, is a difficult challenge. If you're a popular blog then you will be constantly uploading and then receiving emails from people who are looking to do the same thing. That's why if you're asking for a freebie from them, or mention writing a blog to get do-follow links, then they will probably just ignore your email altogether.
To solve this, make sure that you are willing to compromise and offer them ways to take the pressure off them. For instance, ask them if you can write the content and proofread/edit it. You can also offer them monetary compensation in return for uploading your guest post. Make life easier for them and you will find that negotiations will become extremely smooth, so much so that you might find that they come back in the future to ask if you're interested in posting again.
Are you lying?
When you send out your emails out to a website after you have found their blog, you need to start questioning yourself about how honest you are being. It's important for you to never exaggerate a post or else you may end up looking like you are overstepping your mark.
Never make your website look bigger than it is. After all, a guest webmaster may ask for evidence to back up your claims. Instead, just keep your claims realistic and you can engage in a productive conversation with the webmaster.
If we were going to give you an example, take a look at Adult Creative. If we were looking to get an outreach deal for one of our London Escort Agencies, we may brag that we managed to get our agencies onto page 1 & 2 due to our SEO strategies. Check out the evidence below:
Plus, don't forget about this:
If you are honest with your link outreach clients then it is more likely that they will be happy to do business with you. That's why it is also important not to lie about what you think of their website. Instead, do your research on it. Don't just state generic sentences like "I wake up every morning and look at your Twitter posts" when you don't even have a Twitter account. You need to be a fan of their work.
So, if you want to make your interest seem genuine, try and:
Follow their social media
Sign up to their email marketing
Comment on their blogs
By interacting with their online posts, this will show that you have an interest in their blogs and are not just a desperate back linker that searched "top marketing blogs" and picked one randomly. Instead, you have shown that you care and are worth responding to.
You do not offer compensation
Nowadays, there are whole Reddit communities that are dedicated to people outing others who are not paying for their services. Just take a look at the choosing beggers thread as one example of how bad stingy buyers can get:
Unfortunately, you can't just buy a ton of do-follow links and simply expect them to increase your rankings. That's an extremely old-fashioned technique that just doesn't work any more. It is extremely rude for you to ask for free backlinks or promotion (unless they are your friend.) Unless there's some form of compensation then it's not fair for you to ask.
The best way to get around this is to start creating your high-quality content (including blogs, podcasts, social media posts or essays) that can prove that you are also a writer and that you are worth collaborating with. You may also want to jump onto a charity project that is relevant to your niche market and needs creative collaboration techniques to help it out. Once you have proven that you can manage a strong blog, then they may be willing to collaborate with you in return for a guest post of their own on your website.
If you are not willing to offer any sort of compensation for your post, this will make you and your company look extremely cheap. Guest bloggers may even take it as an insult and put you on blast on your social media.
Make sure to create a budget for your outreach before you start reaching out to people. If you do not have a strong website that has enough content on it, then this is a good way to encourage webmasters to allow you to post on their website. Just keep in mind that they may check and proofread your work. If your writing skills aren't strong enough, keep in mind they may reject the post. So make sure that you double-check your work before you send it. That way you will get your backlink.
How to make guest blog webmasters look at your outreach?
It's extremely easy to send out a generic email time and time again to get more clients. But are they going to get the right people linking to your website? Remember that Google will judge your brand based on the type of backlinks you get. If you get a spammy website linking to you then it's going to do more harm to your website than good.
So, after you have thought about what websites you're going to be thinking about, here are the main things that you should be focusing on when you send out your email. I have summarized them to help you during your writing phase:
Your personality and personability behind the writing
Your niche market- Are they the right person to be contacting? Do you have the right email?
Who they are: Do you know their name?
Webmaster connection: Make sure you are not emailing a stranger and that you are talking to the right person
How you can compensate the webmaster for your post
What sort of backlink you are going to get from them?
Will you collaborate with them?
How can you get your money's worth from them?
The more strategic you are with your outreach, the better the response will be!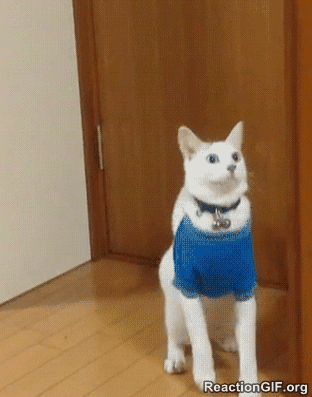 If you are feeling a little nervous about doing your outreach, why not get Adult Creative to help you with it? Contact us today and we can advise you on the best way forward. If you want to do your outreach then start by reaching out to people in your niche. Check out their social media and focus on small blogging sites with 20 DA websites. These are a great way to get you used to the haggling process. They will also teach you how to construct a great guest post.
Good luck with your Link Outreach. We are rooting for you!